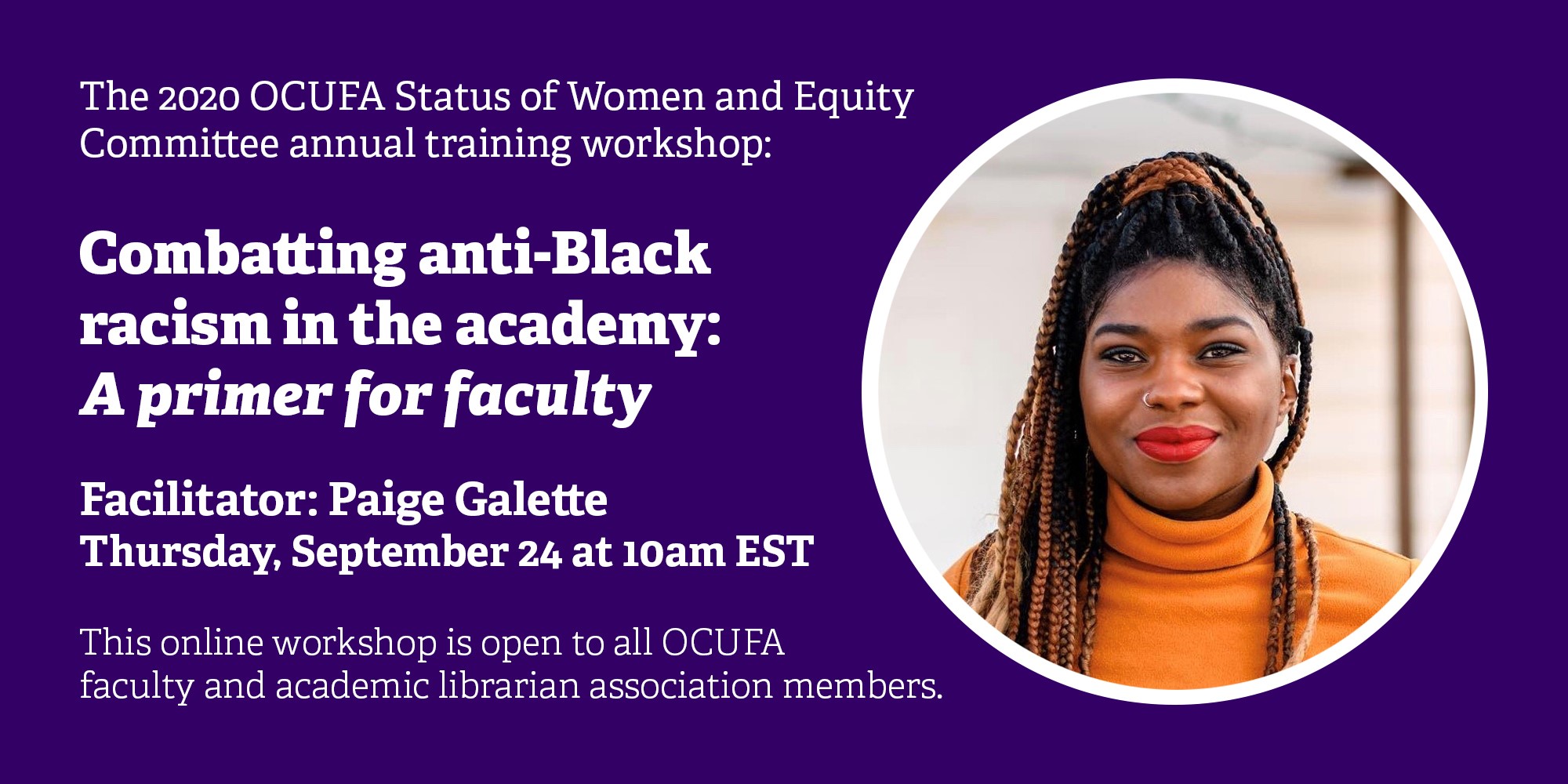 This year's SWEC training workshop is entitled "Combatting anti-Black racism in the academy: A primer for faculty". 
Please register for the workshop here as soon as possible.
The workshop will be open to all members of OCUFA. 
The workshop will be facilitated by Paige Galette who fights tirelessly for social justice – through Black liberation, the Queer movement, the Women's movement and organized labour. You can read Paige's most recent essay in Until We Are Free: Reflections on Black Lives Matter in Canada. The workshop will aim to give participants tools to combat anti-Black racism in their roles as faculty, in their associations, on campus, and beyond. Participants will be given time to reflect and ask questions throughout the session. In order to help Paige tailor the session to meet the needs of participants, we encourage you to register early and to fill out the short questionnaire on the registration page. 
Date and time:
Thursday, September 24, 2020 - 10:00am